Six Ways to Enjoy Wide-Open Spaces in Whistler BC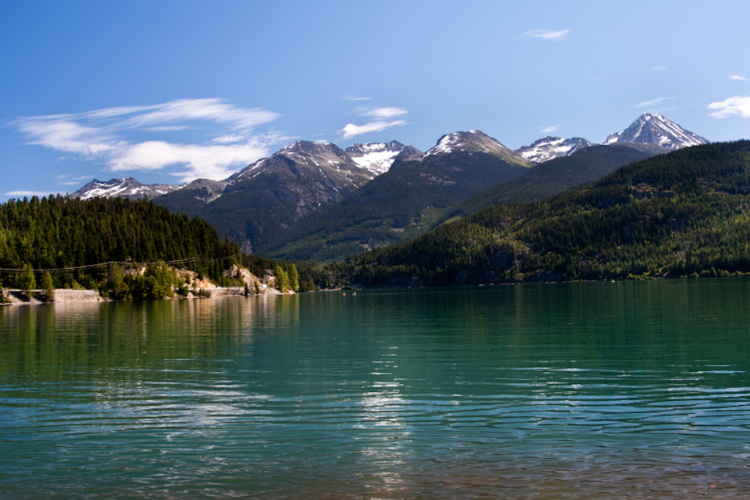 After months of self-quarantining, we are realizing we have more appreciation for Great Outdoors than ever before. We know we're ready for an outdoor adventure! Whistler and Blackcomb Mountain are the perfect destinations for getting out in nature.
With British Columbia's lifted restrictions in its phased approach to re-opening, outdoor opportunities for activities are greater than before. By following health recommendations, visitors can safely enjoy some of our favorite Whistler activities. Plus - a tremendous amount of guidelines have been put in place to ensure your safety (such as extra sanitizing, the spacing between guests, and more).
Now that we have your attention, get ready to have your heart racing with some of these adventures. 
Get Biking!
The Whistler Bike Park, which opened June 29 is simply an awesome place. Whistler is a mecca for biking, and fortunately, it's a sport that lends itself to social distancing. The Whistler Bike Park offers 50 trails that wind down Whistler Mountain, ranging from easy to advanced. It has over 200 kilometers of lift-serviced, gravity-fed descending trails from gentle slopes to tight tracks to steep rock faces and drop-offs.
Get Your Tour On!
Get connected with the area's raw beauty with Whistler Eco-Tours. The experienced guides have a passion for the outdoors and are happy to share that with visitors. Paddle down the glacial rivers, learn to mountain bike, explore ancient cedars or experience the breathtaking beauty of Naim Falls. There's something for everyone, no matter skill level or interest. Whistler Eco-Tours is taking precautions with smaller group sizes, sanitized rental equipment, and a limit on the number of guests in shuttles.
Zip Into Fun!
Ready for a heart-pounding adventure? With ZipTrek you can experience the sensation of flying over wide-open spaces with spectacular scenery. "Ready for The Falcon Tour" takes you over the Fitzsimmons Valley between Whistler and Blackcomb Mountains, featuring different ziplines, including a 2,400-foot zipline with a 30-story descent. 
Get Wild!
Take a 4x4 tour with experienced guides to view wildlife in their natural habitat with Bear Viewing Guided Tours. Travel past feeding sites, bear dens and daybeds, and known viewing areas to catch glimpses of Whistler's infamous black bears. Note: This tour is for those over 9 years old. The tour travels across meadows, streams, and old-growth forests. You may also see a variety of birds, hawks, marmots, deer, and coyotes.
Lake Life
If you prefer something a little more sedate, what's better than lazing by a lake? Whistler's lakes offer spectacular views with plenty of space to claim a secluded spot. Rent a kayak or paddleboard at Alta Lake, which boasts three parks with beaches. Alpha Lake is a popular destination and allows dogs. Green Lake is known for its stunning turquoise/green color and is a quick five-minute drive from Aspens Condos, or a 1- to 1.5-hour bike ride on the Whistler Valley Trail. Nita Lake is one of the most tranquil lakes, but with no beach area, it attracts fewer visitors. Then there's Lost Lake, a secluded evergreen-surrounded paradise that is a 30-minute walk from most of our Whistler accommodations.
Cast a Line
Another relaxing way to enjoy nature is with a Whistler Fishing trip. Our glacier-fed waters are teeming with rainbow trout, salmon, steelhead and cutthroat trout, making them an angler's dream. Trout Country Fishing Guides gets you out on a river or lake and will put you on the fish.
A Safe Stay
Book your rental knowing you can do so with confidence. Whistler Accommodation has enhanced our services and cleaning protocols during the pandemic. We want to ensure guests have peace of mind with our flexible cancellation policy. If guests are unable to travel due to COVID-19-related travel restrictions, they'll be eligible for a full credit, as long as the cancellation is made 14 days before the arrival date. Another step is increased sanitation standards, following B.C. Ministry of Health cleaning guidelines. Contactless check-in, grocery delivery and plenty of outdoor activity help ensure social distancing and a memorable getaway!