The Best Place for the Holidays - Whistler Blackcomb!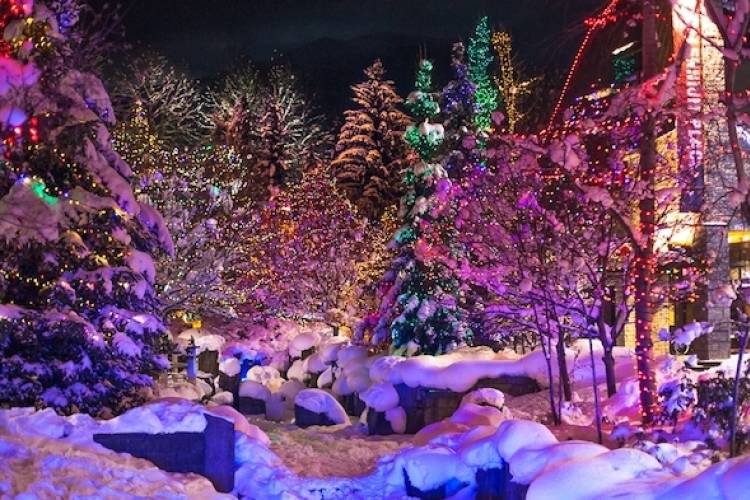 With a calendar full of events and special activities, Whistler and Blackcomb Mountain are the best places to celebrate holidays like Christmas and New Year's Eve and experience a true winter wonderland! 
Here are some of the things you'll enjoy in this coming holiday seasons when you visit us:
Skiing and Snowboarding 
There is a reason people from all over the world flock to Whistler and Blackcomb Mountain for skiing and snowboarding. These two mountains sit side-by-side, and the Peak to Peak Gondola makes it easy to bounce from one to the other. Ski or snowboard your way across Whistler Blackcomb, where winter brings out-of-this-world skiing, with powder to your waist. Soak up the extensive terrain, with over 200 runs for beginners to advance.
Indoor Fun Zone
Head to the indoor family fun zone at the Whistler Conference Centre. Kids will surely enjoy a mini putt-putt course, table games, bouncy castles, crafts, and video games. Parents can grab a coffee or hot cocoa in the lounge while the kids play. Also, Santa often makes appearances before Christmas, along with other entertainers. 
Family Après
Head down to Family Après for all the family to enjoy. This free event includes face painting, hula hooping, and characters in costume. Plenty of family fun to be had; there are also snacks and games to keep the whole family entertained.
Ice Skating
Put your skates on and feel festive when heading down to the Olympic Plaza. Feel the magic of Whistler whilst ice skating to music, as snow is falling all around you. The mountains create the perfect setting for your magical holiday scene.
Christmas Carols
 An interdenominational celebration, hosted by the Whistler Children's Chorus and Whistler Singers, is held at the Westin Resort and Spa. Singing Christmas Carols and listening to a reading of the birth of Jesus Christ.
New Year's Eve
A night of New Year's festivities for all ages starts early in Olympic Plaza, with an expanded Family Après where everyone can experience a taste of Canadian outdoor fun. Or come in from the cold at the Whistler Conference Centre for the Whistler Holiday Experience. 
A High-Flying Snow Show at the base of Whistler Mountain will begin at 7:30 p.m. with a fireworks show at 8 p.m.  
The new year will be officially welcomed with a Special Edition Fire & Ice Show starting at 11:30 p.m., capped off with a colourful, grand finale fireworks show at midnight.